Hello, September! Bring on the changing leaves, cozy weather, pumpkin flavors and our favorite Fall decorations. We're here to help you get a jump start on your Autumn festivities by showing you our favorite Fall pieces.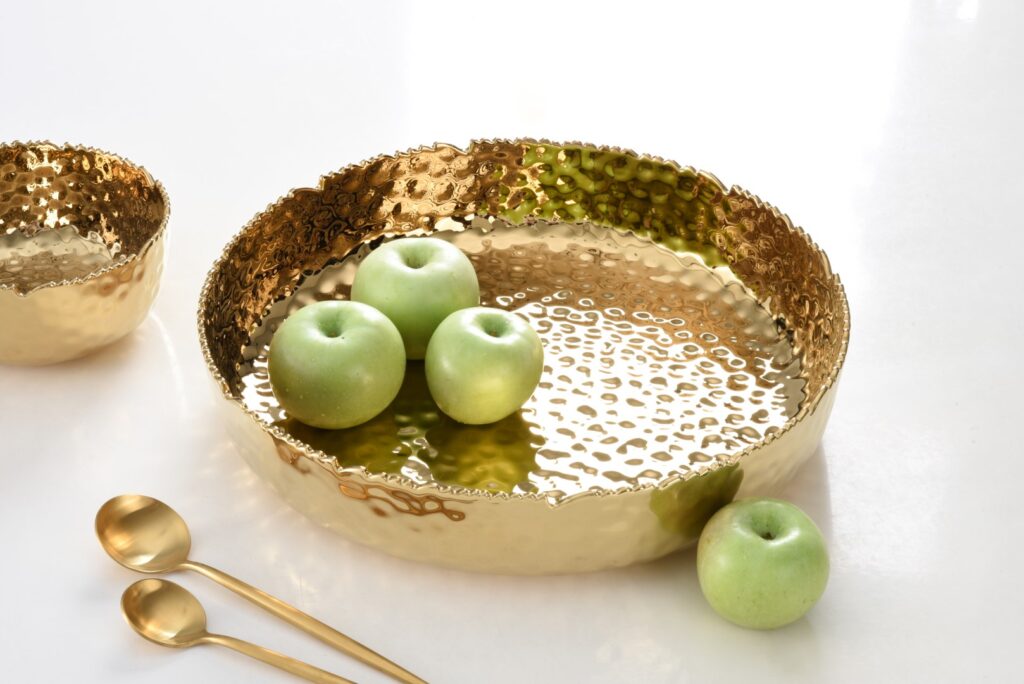 The Extra-Large Shallow Bowl from our Golden Millennium collection is one of our favorite Fall statement pieces! We love using it to display all our fresh Fall produce. It also makes a stylish candy bowl for Halloween and a great serving piece for your Thanksgiving table. Right now, we're excited to fill it with fresh apples from our first day of apple picking! If you're looking for the perfect apple picking farm near you, Country Living has compiled a list of the 29 Best Apple Picking Farms and Orchards Across the Country.


Square Baking Dish and Rectangular Baking Dish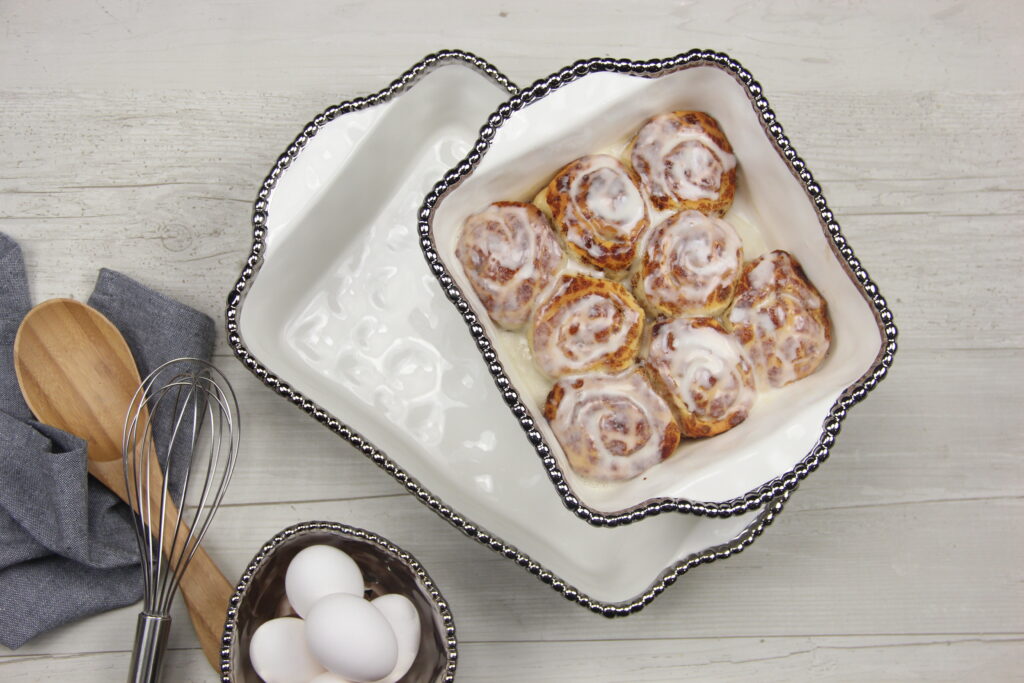 What better way to welcome in Fall than with the with the smell of warm cinnamon buns fresh from the oven. To give these cinnamon rolls even more fall flavor we used Sally's Baking Addiction's Pumpkin Cinnamon Roll recipe!With the new baking dishes from our Salerno collection, you can go from oven to table without skipping on style.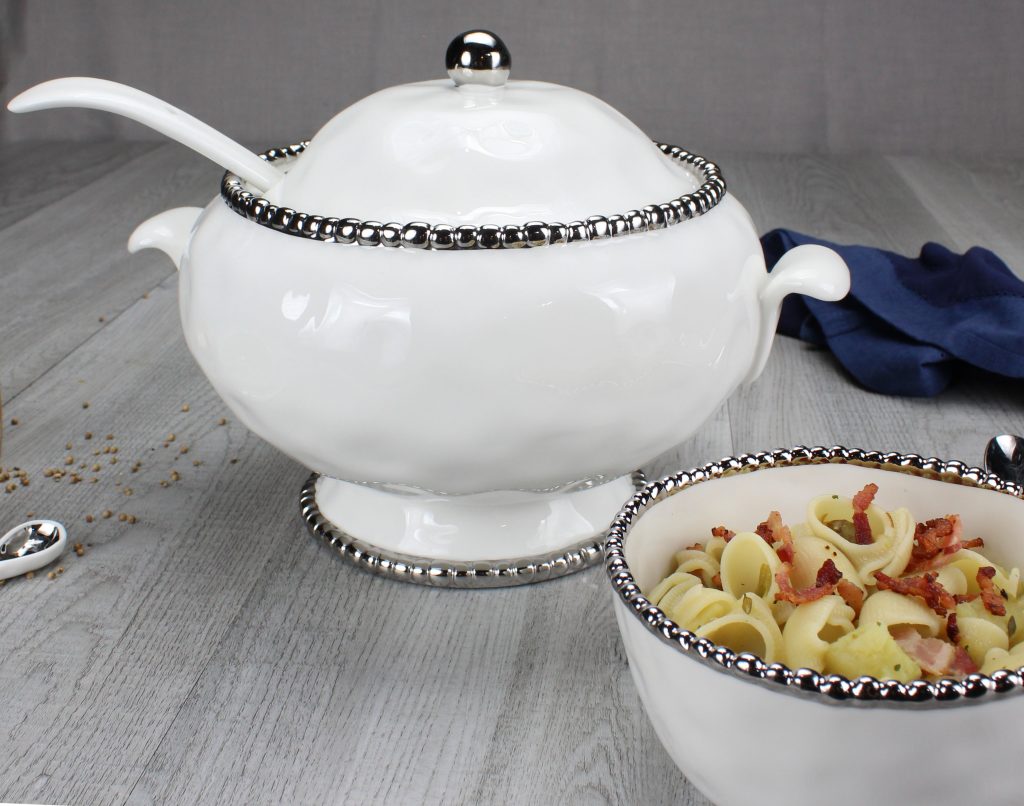 There's nothing better than a warm bowl of soup on a cold night or blustery day. Now you can
elegantly serve your scrumptious soups, spicy chilis or hearty stews with our new Soup Tureen from
the Salerno collection!

This product comes with three pieces:
• Soup Tureen: with its footed base to keep the heat off your table and handles for easy
carrying, this tureen is not only stylish but functional as well.
• Lid: to keep your soup nice and warm!
• Ladle: for serving in style.
All these pieces are made of porcelain so your soup will stay nice and warm and cleanup will be a breeze (this entire piece is dishwasher safe!). For our first batch of the season, we went with Bon Appetit's White Bean and Pasta Soup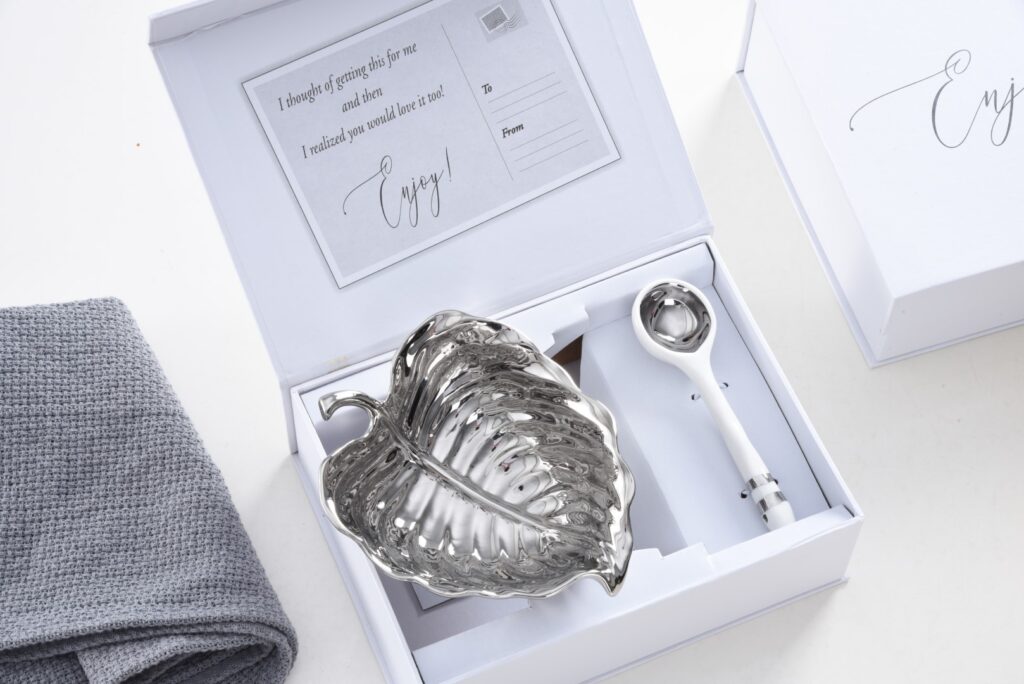 Whether you're looking for a hostess gift for an Autumn celebration, welcoming someone into a new home with a housewarming present or just looking to decorate your own home, we have the perfect piece for you! The Silver Leaf Set from our Get Gifty . Sets. Enjoy! collection is the ideal gift to give this Fall. Perfectly themed for the season and already wrapped in a lovely gift box – gift giving doesn't get much easier than this!